WHO WE ARE
Our Focus & Vision
InFocus Clinical was born out of the visible disconnect between large, traditional CROs and their clients. We have worked with both large and small biotechnology companies,  pharmaceutical companies, and CROs. InFocus Clinical was founded with the centennial mission of coalescing the best and brightest clinical research professionals and proven leaders in retina vitreous development to advance ophthalmology therapeutic development.
Supported and co-founded by USRetina, the largest consortium of retina specialists, we answered the call of delivering a team exclusively dedicated to advancing ophthalmology development. Based on our tremendous industry experience, we offer an integrated vision with an emphasis on using the most committed and experienced professionals in the clinical research industry to provide quality, timely, flexible execution second to none. We understand that only a therapeutically focused model – with specialized staff training and expertise – delivers the quality, efficiency, respect and results every company and every product deserves.
OUR DIFFERENCE
The InFocus Advantage
vested Partnerships
We have a sister company (AIBILI), based in Portugal, that enables us to easily target European sites for global studies. AIBILI also offers a full service reading center (CORC) for all the various imaging assessments that are run in most studies.
Exclusive Ophthalmology, Retina Training Program
We believe we're building something different here at InFocus… we are therapeutically aligned and focused in Ophthalmology and that extends to the people we bring on board (must have ophthalmology experience) and practices we've put in place to retain them
Real-Time Intelligence, Site Network
We maintain a proprietary database of more than 400 global retina research sites, both private and academic, to keep our finger on the pulse of the activities that impact these sites… from operational and personnel issues to enrollment tracking, patient databases, and assessment capabilities.
Premier Staff Experience and Retention
We have worked towards earning the trust and confidence of many global retina KOLs, sponsors, and decision makers through our ownership and medical affairs teams as well as our quality of execution… deep relationships with every top retina site and KOLs in the US and most in the world.
Commitment to Sponsor Success
Have first-class digital operations team that provides a litany of services for our partners, including online study portals, video production and editing, microsite development, audience segmentation and targeting, and mobile app development.
KOLs / Scientific Advisory Board
While we remain platform agnostic to suit our partners' needs, we do offer a proprietary CTMS/eTMF platform that we developed, called eVision, which is designed specifically for the ophthalmology space and the various assessments that come with typical studies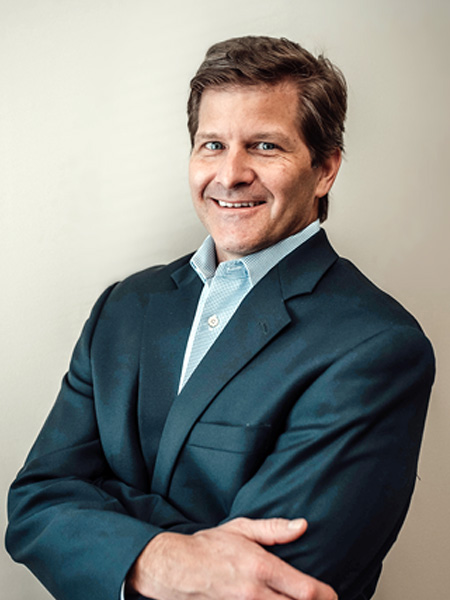 Brad Doerschuk
PRESIDENT AND CEO
A passionate, visionary, proven leader at all levels of clinical development, Brad founded PharmaMed Research in 2001 prior to co-founding InFocus Clinical in partnership with USRetina – the leading alliance of retina specialists. A 2012 PharmaVoice 100 recipient with a 20-year history of leadership in the development of products, including Tamiflu, Pegasys, Provenge, and many others, Brad has a proven ability to connect with all levels of a clinical development program. Brad has a penchant for merging best practices to forge uncanny efficiency, teamwork, commitment, superior trial enrollment, and execution. Brad has led successful development programs with small, focused, single-compound companies, as well as critical large-scale development programs with some of the largest pharmaceutical companies.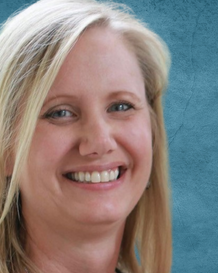 Kristin Blackwell
Director, Regulatory Affairs
Kristin has over 25 years of experience in the pharmaceutical and biotech industry including both small and large companies. Her focus has been in regulatory affairs where she has contributed to over 50 Investigational New Drug (IND) applications with a special focus on ophthalmology products. Kristin has also held senior level positions in quality assurance, drug safety/pharmacovigilance, and clinical development. She was responsible for all company safety reporting including pre- and post-marketing expedited reports, the creation of new Quality Management Systems (QMSs), being the primary representative during the company's first FDA inspection, auditing of Good Clinical Practices (GCP) systems, and direct oversight of a Phase 2a clinical study. Kristin has also participated in due diligence activities including both the review of potential partners and management of the data rooms for several companies. In addition, she was responsible for all North American regulatory affairs and quality assurance activities for a global medical device company. Kristin graduated with a BA degree from North Carolina State University and received her Regulatory Affairs Certification (RAC) for the US in 2007. She has participated on multiple regulatory panels and presented at the NC Biotech Center.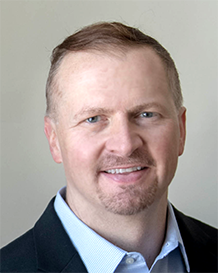 Matt Daiker
Vice President, General Counsel
Matt brings a unique combination of legal experience to his VP role at InFocus Clinical Research. During his 15 years of practice prior to joining InFocus, Matt negotiated a wide array of contracts with numerous Fortune 50 companies and tried complex litigation matters to successful verdicts in both federal and state courts. He has significant business experience as well, assisting start-up organizations to successfully get their operations off the ground and helping long-established companies to modernize and flourish in an ever-evolving business world. Matt uses his wide breadth of legal experiences to manage all legal and contract matters with which InFocus Clinical Research encounters.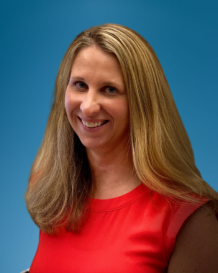 Sarah Enwright
Director, Quality Assurance and Compliance
20 years of experience in the Biotech/Pharmaceutical industry with 14 years in GCP Quality Assurance supporting Quality Management Systems, Internal and External Auditing, Computer System Validation and Regulatory Inspection Management. Therapeutic areas include Ophthalmology, Rare Disease, Oncology, Hepatology, Metabolic Disorders and Obesity.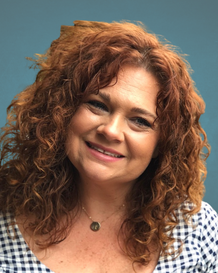 Cheryl Kiesel
Director, Project Management
Cheryl is a motivated, customer-focused Director of Project Management with over 30 years of clinical research and development experience focused on ophthalmology and, particularly, retinal disorders. Cheryl's experience includes phase I, II, III, IV, post-marketing, and Investigator Initiated trials covering the full spectrum of ophthalmology and retinal disorders, including DME, DR, nAMD, GA, Stargardt, RP, and other IRDs. Cheryl has a unique and powerful background to drive partner clinical development programs, with extensive knowledge of and direct experience with investigational sites, retinal diagnostic equipment as well as sponsor management and execution of clinical studies.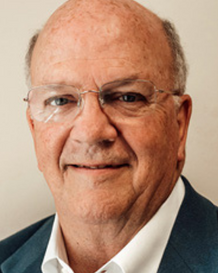 Rich Miles
Chief Financial Officer
Rich brings InFocus vast experience and a career history of working with companies at all stages of growth – from $500,000 to $200 million in revenue. With over 30 years of experience as a CEO, COO, and CFO, Rich provides exceptional expertise in strategic and background in planning, budgeting and forecasting, as well as cash flow management. Rich has served two NYSE companies, one NASDAQ listed company, three startup companies, three turn-around situations, and several small middle market companies in their M&A activities. InFocus is blessed to have the guidance, input, expertise and leverage that Rich provides.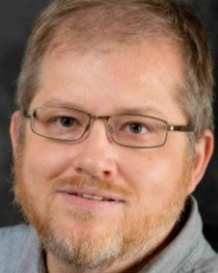 Ken Milstead
Vice President, Biostatistics and Data Management
Ken is one of the most respected, successful data management professionals in clinical research and development. With 29 years experience in the US, Canada, and Europe, including 26 years in phase I-IV clinical trials and registries the exposures Ken has are invaluable to our clinical development partners. In addition to expertise in all aspects of Clinical Data Management, Ken is also a SAS programmer, and manages EDC configuration, validation, and implementations. Ken has extensive experience with Electronic Data Capture (EDC) for clinical trials and registries using various software systems. Ken shares InFocus' passion for helping companies get qualified new drugs and devices approved by the FDA and other regulatory agencies by helping them collect, clean, and report their data properly and efficiently.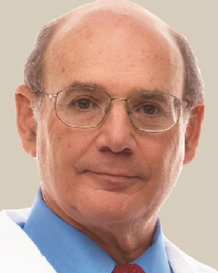 Lawrence Singerman, MD
Vice President, Medical Affairs
Dr. Singerman provides executive leadership and oversight of InFocus Clinical Research medical monitoring, advisory boards and therapeutic specialty training. Dr. Singerman completed his retinal training at the Wilmer Eye Institute and founded Retina Associates of Cleveland. He has been a principal investigator >150 clinical research trials, given >600 presentations at national and international courses and symposia on macular and retinal vascular disease, and authored over 370 publications. In 1977, Dr. Singerman founded the Macula Society. He is also a Charter Inductee of the Retina Hall of Fame. Dr. Singerman is Clinical Professor of Ophthalmology at Case Western Reserve University School of Medicine and at the Bascom Palmer Eye Institute of the University of Miami School of Medicine. He has received Lifetime Achievement Awards from the American Academy of Ophthalmology and the Diabetes Partnership of Cleveland. He was Vice-chair of the Council of the American Academy of Ophthalmology.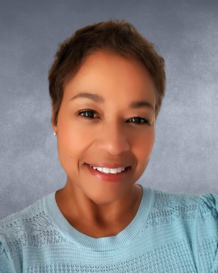 Robin Farrar-Snidow
Vice President, Clinical Development
Robin is a clinical development professional with over 27 years of experience in the ophthalmology space. She has a proven track record of success in leading and managing clinical programs across all phases of drug development, from early-stage research to late-stage clinical trials. Robin's expertise spans a wide range of clinical areas, including cell therapy, rare blood disorders, infectious diseases, and oncology. She has a deep understanding of the regulatory landscape and is skilled in managing complex clinical trials. She is also an effective communicator and collaborator, and she has a strong track record of building and maintaining relationships with key stakeholders. In her previous roles, Robin has held positions of increasing responsibility at leading pharmaceutical companies, such as GlaxoSmithKline, Gilead, Astellas, and Sanofi. She has also worked with several CROs. Robin is a highly motivated and results-oriented individual. She is passionate about making a difference in the lives of patients with retinal diseases, and she is committed to advancing the field of clinical development in ophthalmology.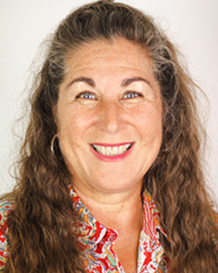 Peri Snarr
Vice President, Corporate Operations
Peri brings more than 30 years of clinical research and development experience to the InFocus team, with more than 20 years specifically in ophthalmology and retina. Peri's team serves as the key liaison to our global network of research sites and leads the coordination of study timelines, enrollment goals, site communications, and vendor relationships.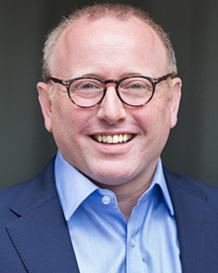 Bryce Wells
Vice President, Digital Transformation
Bryce leads the many-faceted digitization efforts within InFocus, streamlining routine yet critical processes related to Study Startup, Site Selection, Enrollment Lead Digital Marketing, and Site Evaluations. His team is also responsible for the development and maintenance of InFocus' proprietary Real-Time Intelligence (RTI) platform – the only retina research database of its kind that tracks the performance and efficiency of over 250 US research sites and investigators on a continual basis.
The InFocus Scientific Advisory Board
InFocus is the only CRO with a retina-specialty Scientific Advisory Board and active, embedded Medical Leadership.  Our highly respected SAB members are leading KOLs in the retina space and offers unprecedented leadership and guidance for our sponsors as well as access to the leading retina research sites in the world.
Meet the Entire Advisory Board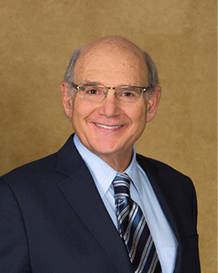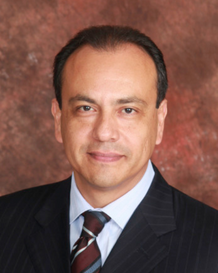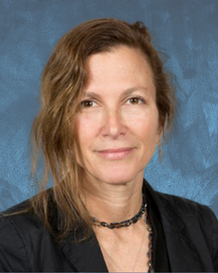 Caroline R. Baumal, MD FASRS