The InFocus Scientific Advisory Board
Comprised of the most proven and respected retina specialists in ophthalmology today.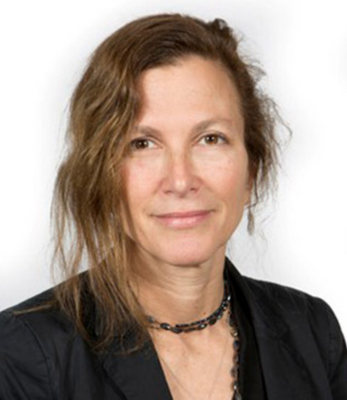 Caroline R. Baumal, MD FASRS
Board Member
Dr. Baumal is a Professor of Ophthalmology at New England Eye Center, Tufts Medical Center in Boston, MA. She specializes in medical and surgical disorders of the retina and vitreous. Her research interests include novel retinal imaging and drug development. Her clinical interests include age-related maculopathy, diabetic retinopathy, complex vitreoretinal surgery, and retinopathy of prematurity (ROP). Dr. Baumal completed medical school and ophthalmology residency at the University of Toronto followed by two fellowships: one at New England Eye Center, Boston in Medical Retina and Lasers and another in Vitreoretinal Surgery at Wills Eye Hospital in Philadelphia.
Dr. Baumal is Board Certified by the American Board of Ophthalmology She received the Crystal Apple and Senior Honor Awards from the American Society of Retinal Specialists, the Senior Achievement Award from the American Academy of Ophthalmology and the Donald Gass Beacon of Sight award from the Florida Ophthalmologic Society. She has been appointed to the ASRS Retina Hall of Fame and was on the Top 100 Female Ophthalmology list from 2021. She is on the editorial board for Ophthalmic Surgery, Lasers and Imaging (OSLI) Retina and Retina Cases and Brief Reports journals. Dr. Baumal has authored over 165 publications, 28 book chapters on retinal diseases and recently edited the book Treatment of Diabetic Retinopathy. She is actively involved in research and teaching at New England Eye Center.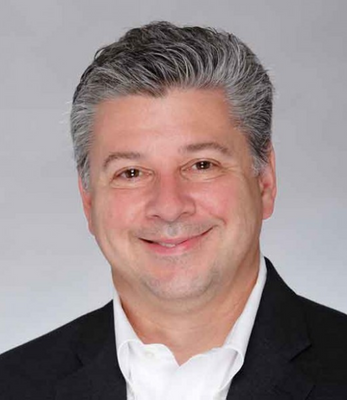 Alan Franklin, MD
Board Member
Alan Franklin, MD, PhD, a board-certified ophthalmologist, brings a distinguished academic and professional background to Retina Specialty Institute as the co-founder and chief medical officer of RFE Pharma Company. Dr. Franklin's educational experience began at Northwestern University, where he earned a Bachelor of Science degree in biomedical engineering and lettered in Varsity Track. He then attended the Medical College of Ohio where he received his Doctor of Medicine degree. Having a longstanding interest in diabetes, Dr. Franklin went on to earn a PhD degree in diabetes-related research at Vanderbilt University. He completed his first year in internal medicine at Vanderbilt while writing and defending his PhD thesis. He pursued the specialty of ophthalmology based his longstanding interests in taking care of diabetics and studies of diabetic eye disease, and fulfilled his residency at St. Louis University School of Medicine.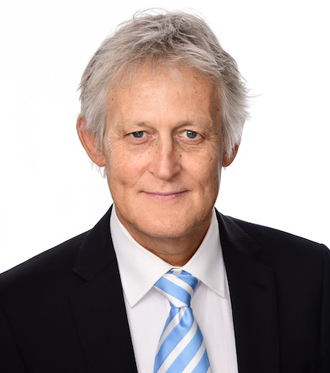 Mark Gillies, MD, PhD
Board Member
Professor Mark Gillies specializes in diseases of the central retina, or "macula". He was the first Australian ophthalmologist to be awarded a PhD, which he received for his work on diabetic retinopathy. Having trained at Prince of Wales Hospital he moved to the Save Sight Institute after a period of sabbatical study in Boston and London.
Mark Gillies spends half his time in clinical practice, the other half is spent directing the Retinal Therapeutics Research Group at Sydney University, which is concerned with identifying treatments for two of the commonest causes of untreatable blindness, diabetic retinopathy and macular degeneration. This group currently holds major grants from both the Australian National Health and Medical Research Council as well as the Juvenile Diabetes Research Foundation. The laboratory research unit of this group is developing models for the study of the abnormal leakage of retinal blood vessels that leads to retinal swelling in people with diabetes. The clinical research group conducts its own clinical trials as well as participating as an independent centre in major international studies sponsored by drug companies. Mark Gillies' group is therefore able to offer access to the latest treatments for many macular diseases years before they are released to the general public.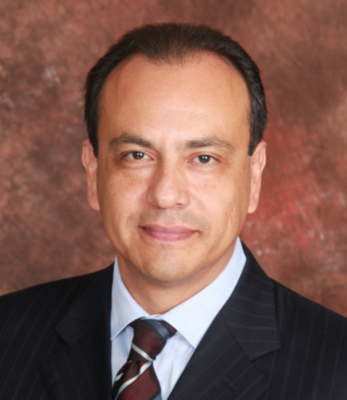 Victor H. Gonzalez, MD
Board Member
Dr. Victor H. Gonzalez, founder of Valley Retina Institute in South Texas, is an American Board of Ophthalmology certified ophthalmologist. He is a fellowship trained retinal specialist with expertise in adult and pediatric diseases and surgery of the eye.Dr. Gonzalez received his Chemistry degree from Princeton University, a degree in medicine from Harvard Medical School, ophthalmology training at the Doheny Eye Institute in Los Angeles, California under the leadership of Steve Ryan and retinal training at the Massachusetts Eye and Ear Infirmary, a teaching affiliate of Harvard Medical School.
He presently serves as Adjunct Clinical Professor at the University of Texas Health Science Center, San Antonio and is a member of the Clinical Faculty in the Department of Human Genetics at the University of Texas, Houston where his research focus is on genetic studies of diabetic retinopathy. Dr. Gonzalez has been a pioneer in the use of Anti-VEGF in diabetic retinopathy.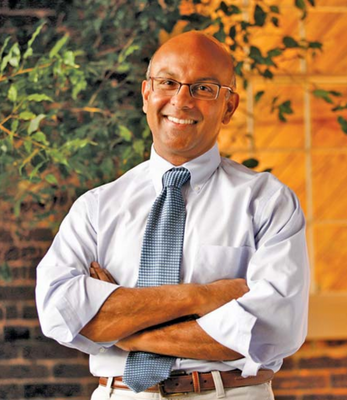 Sunil Gupta, MD
Board Member
Sunil Gupta, M.D. is a nationally recognized retinal surgeon, a successful entrepreneur, and a healthcare pioneer. He is founder and manager of one of the largest retinal research organizations in the United States, Retina Specialty Institute. His practice serves patients in 22 clinics across the Southeast with nine physicians.
Dr. Gupta works tirelessly to develop improved healthcare delivery systems built with LEAN methodology and cloud-based technologies. Dr. Gupta and his esteemed colleagues across multiple organizations are on a mission to revolutionize private practice data aggregation, to enhance productivity, and to build efficiency models inspired by Japanese manufacturing. Dr. Gupta thrives on bringing together stakeholders from across the healthcare and business landscape to solve complex challenges and deliver the triple aim of accessible, affordable, and quality patient care.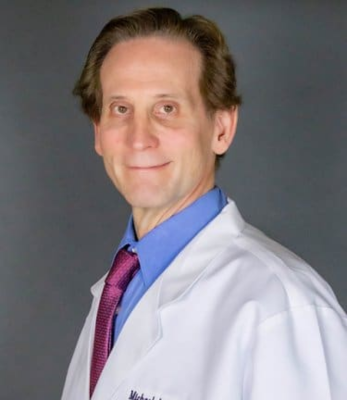 Michael Singer, MD
Board Member
Michael Singer M.D. is Clinical Professor of Ophthalmology at the University of Texas Health Science Center in San Antonio, Texas. He is also the Director of Clinical Research at Medical Center Ophthalmology. Dr. Singer is a member of the Retina Society, the Macula Society, Club Jules Gonin, the American Academy of Ophthalmology and a Fellow of the American Society of Retina Specialists. Dr. Singer is the recipient of many awards, including the American Society of Retina Specialists Honor and Senior Honor award, the Achievement award of the American Academy of Ophthalmology, The Gary Thomas Award, Faculty of the Year of the F1000 Foundation, OSN 150 Top Retina Specialists, and Two ASRS Rhet Buckler Awards. Dr. Singer has been involved in well over 150 clinical trials and has presented research and taught courses both nationally and internationally. He is written numerous journal articles on all the medicines approved for retinal indications. In 2018 he was inducted into the Retina Hall of fame.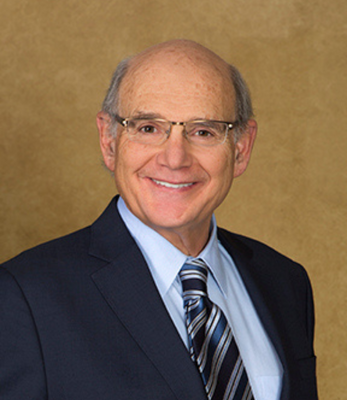 Lawrence Singerman, MD
Chairman
Dr. Lawrence J. Singerman completed his retinal training at the Wilmer Eye Institute of the Johns Hopkins School of Medicine and founded Retina Associates of Cleveland, the largest retina group practice in Ohio. Retina Associates has grown to include 12 retina specialists and 11 office locations to serve our patients close to home.
He has been a principal investigator in more than 150 multicenter clinical research trials, given more than 600 presentations at national and international courses and symposia on macular and retinal vascular disease, and authored over 370 publications.
In 1977, Dr. Singerman founded the Macula Society, an international association of leading investigators and clinicians in the field of retinal diseases, and he has been continuously re-elected as the society's Executive Secretary. He is the recipient of the Macula Society's Arnall Patz Medal and J. Donald M. Gass Medal and the first recipient of the Lawrence J. Singerman Medal for Outstanding Contributions in Clinical Trials. He is also a Charter Inductee of the Retina Hall of Fame.
Dr. Singerman is Clinical Professor of Ophthalmology at Case Western Reserve University School of Medicine and at the Bascom Palmer Eye Institute of the University of Miami School of Medicine. He also was president of the Ohio and Cleveland Ophthalmological Societies and has received Lifetime Achievement Awards from the American Academy of Ophthalmology and the Diabetes Partnership of Cleveland. He was Vice-chair of the Council of the American Academy of Ophthalmology.
Dr. Singerman has been named to the Best Doctors in America list every year since 1998, and has been featured annually in Cleveland Magazine as a Top Doctor by Castle Connolly, Ltd. After completing his retinal training at the Wilmer Ophthalmological Institute of Johns Hopkins University, Dr. Singerman established Retina Associates of Cleveland in 1974. With 8 other retinal specialists and over 130 employees, the practice sees patients throughout Northeastern Ohio. Dr. Singerman is active in the field of clinical research and has been a principal investigator in more than 100 multicenter clinical trials sponsored by NIH and pharmaceutical companies. Many of these studies of treatments for diabetic retinopathy, age-related macular degeneration, and other vitreoretinal diseases have led to FDA-approval of new drugs. He attributes his interest in research studies to the great opportunity he had to participate in the original Diabetic Retinopathy Study when he was a retinal fellow with Dr. Arnall Patz. The results of this study led to a dramatic worldwide reduction in blindness from diabetic retinopathy, inspiring Dr. Singerman to devote much of his professional effort to clinical trials. His research center has been a leading recruiter for such studies nationally and internationally.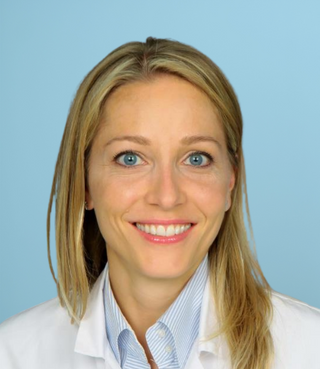 Sandrine Zweifel, MD
Board Member
Dr. Sandrine Zweifel is a retina specialist, vice chair and head of the medical retina and imaging unit at the Department of Ophthalmology at the University Hospital Zurich, Switzerland.  After her specialty training in Switzerland, Sandrine Zweifel did a clinical and research fellowship under the mentorship of K. Bailey Freund, Richard F. Spaide and Lawrence Yannuzzi in New York.
She was awarded the title of "Godmother of the Association of DMLA (AMD)" in 2011 and was appointed visiting professor at the Université Paris-Est Créteil Val de Marne in 2013. She received her "venia legend" in ophthalmology, in particular retinal diseases from the University of Zurich in 2014.
As head of the medical retina unit at the Department of Ophthalmology, Dr. Zweifel is responsible for the management of the medical retina and injection clinics, cataract service of patients with retinal diseases and is involved in training of medical students and registrars in ophthalmology.