Enhanced Digital and Supplemental  Services
InFocus Cash Cards
InFocus has a mission to simplify the participant reimbursement and payment process. We have achieved this by eliminating the administrative burden on site staff and streamlining the process for sponsors. Our innovative approach ensures prompt and fair payments to participants without the need for complicated forms or extended wait times. With our approach, sponsors can focus their efforts on conducting clinical trials and advancing medical research, without being slowed down by payment and reimbursement issues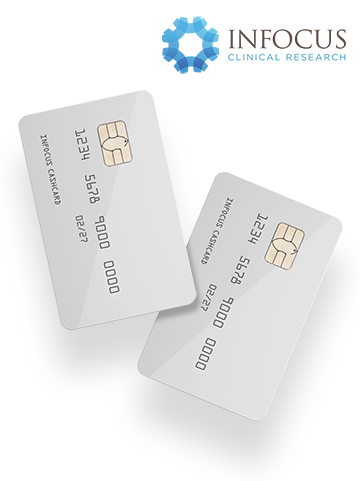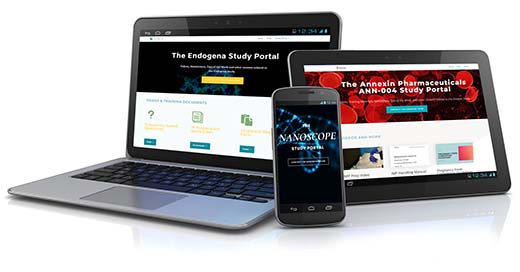 Study Portals
InFocus offers web-based, password-protected Study Portals for all relevant Study documents, training materials, and communications.
Our Study Portals are white-labeled for our sponsors (or specific studies) and hosted on branded URLs.
Design, Development, Launch, and Maintenance (including uploading new material on a regular basis) are managed by InFocus personnel.
eVision CTMS
InFocus offers a proprietary platform, eVision CTMS, which includes a robust eTMF for archiving all study documents as well as an industry-leading monitor-visit calendar.
The eVision CTMS can also be integrated with your study's EDC for high level enrollment and site reporting.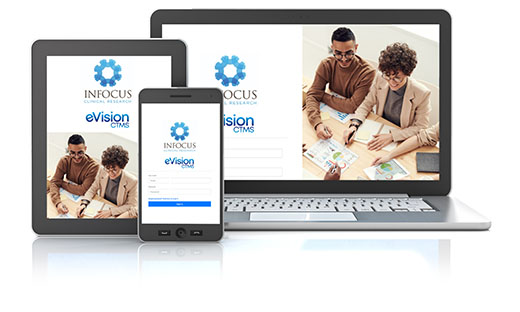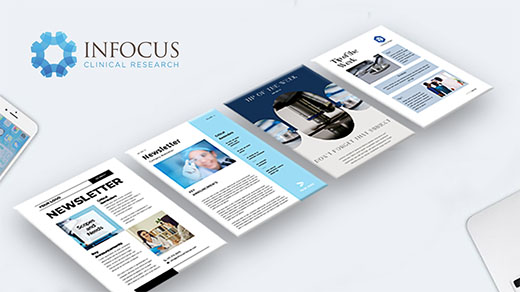 Email Communications
Newsletter: InFocus develops and manages monthly email newsletter communications that help inform participating sites of key announcements and critical reminders.
Often, depending on the scope and needs of the study, a regular enrollment leaderboard is included as well.
Tip of the Week: InFocus also develops and manages topic-focused "Tips of the Week" email communications that are designed to be distributed to all Study Site personnel when appropriate.
The frequency is determined by need but does not exceed once per week.
Proprietary Real-Time Intelligence (RTI) Database
The RTI is the central nervous system of InFocus Clinical Research and our ability to confidently advise and recommend research sites to our development partners based on their enrollment needs, indication, and/or mechanism of action.
The RTI Database leverages historical performance metrics as well as real time input on-site equipment, personnel, performance, and effectiveness that enables InFocus to rank more than 400 global sites based on study-specific criteria.